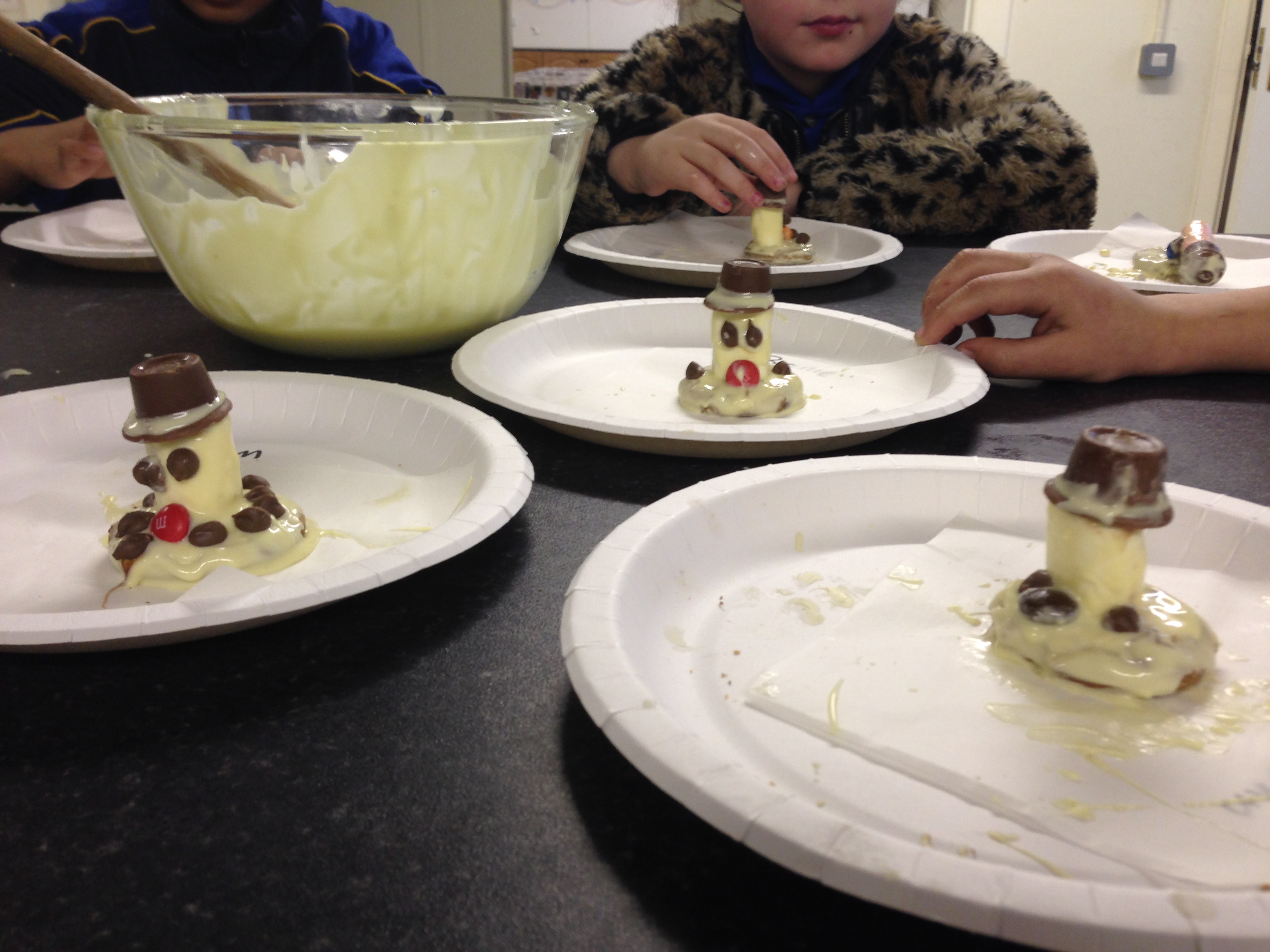 Do you want to melt a snowman?
Room 4 went to the breakfast club this week as a reward for our class reaching 5000 dojo points. We made white chocolate melted snowmen. Here is a recount of what we did.
Yesterday our class went to the breakfast club with Anna and Ms Fleming to do cooking because we got to 5000 dojo points.
First we lined up and went to the breakfast club.
Then Tania read the instructions.
After, we got into groups.
While we got in to groups Ms Fleming melted white chocolate.
After that we dipped the cookie and marshmallow in the chocolate.
Then we added M&Ms and chocolate chips to make faces.
Later we all ate the snowmen.
By Bernie
http://i1305.photobucket.com/albums/s557/stsns/Ms-Fleming/image1_zpsimulfznv.jpg
http://i1305.photobucket.com/albums/s557/stsns/Ms-Fleming/image2_zpse1ix2k2n.jpg
http://i1305.photobucket.com/albums/s557/stsns/Ms-Fleming/image3_zpsnosaydqm.jpg
http://i1305.photobucket.com/albums/s557/stsns/Ms-Fleming/image6_zpsnmbnr51p.jpg
http://i1305.photobucket.com/albums/s557/stsns/Ms-Fleming/image5_zpsjpgnd3iv.jpg
http://i1305.photobucket.com/albums/s557/stsns/Ms-Fleming/image4_zpsu0asvpoz.jpg