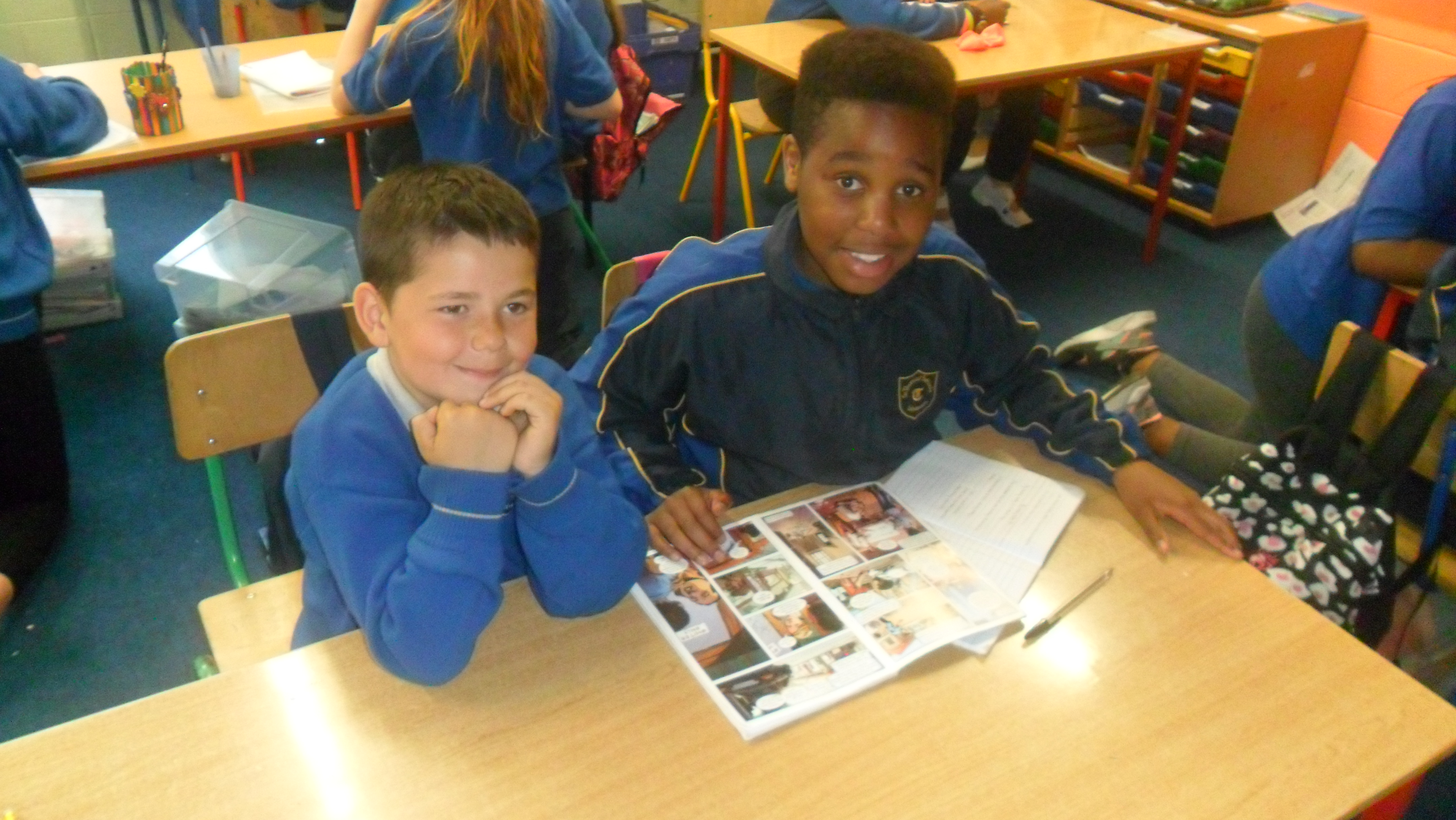 'Buddy Reading' in Room 2 with Room 14!
Last Friday we Joined up with Ms Doyle's 6th class in Room 14 for 'Buddy Reading'. It was a very exciting day. In the morning pupils got a chance to pick a book from the library. They each picked a book that they would like to share with a 6th class pupil. Then in the afternoon the 6th class pupils came to visit.
Mr Lydon and Ms Doyle paired a 3rd class pupil with a 6th class pupil. The standard of reading was very high! Both Mr Lydon and Ms Doyle went around the class listening to each group read with their Buddy. The 6th class pupils were very good at listening and they asked really good questions that challenged the 3rd class pupils. Both classes really enjoyed the experience!!
We would like to Thank Ms Doyle and all the 6th class pupils for a great day on Friday! Hopefully we can visit room 14 very soon for more 'Buddy Reading'……