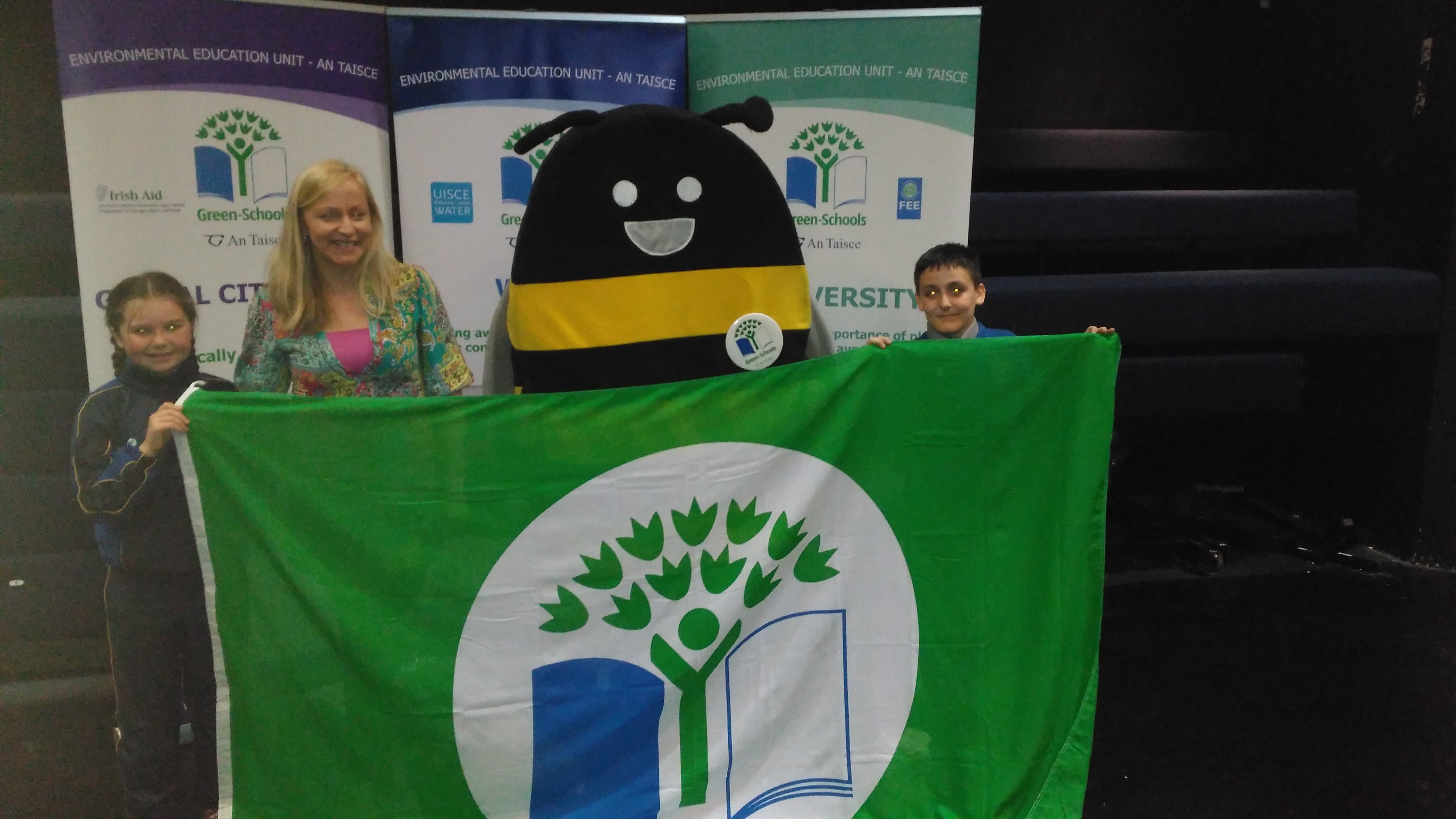 Our 5th Green Flag for Biodiversity
My name is Nathan and I was lucky to have been chosen to go to the Helix in DCU with another Green School committee member called Alicia Murphy.
We went by bus with the Junior school. We arrived in DCU and we got lots of photos with a giant lobster and a giant bee. We got to write a wish a put it on the wishing tree. I made a wish that everyone would be more green.
We also put our favourite memory of being on the committee into a memory jar. It was great fun.
We collected our flag on stage and everyone cheered!
We had a lovely meal and Ms Rohan took lots of photos.
It was a great day for St Thomas' Senior School.