During the month of January, we are going to be doing lots of different things based on leaves in art. This week, we examined some trees in our school environment, and we all chose our favourite leaf. Most of the leaves that we drew were evergreen leaves because the deciduous leaves have fallen off the trees!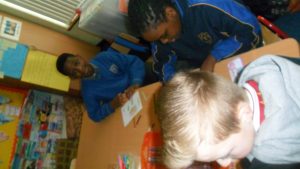 Adams, Alicia and Joseph working on describing their own leaves.
We hid our leaves from our partners and we had to be really careful to describe it to them. Our partners sketched, drew and coloured the leaves. Here are some examples of our artwork: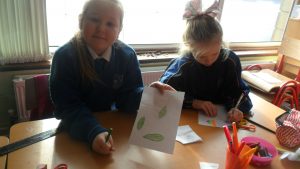 Amy and Sophie worked really hard on some green leaves.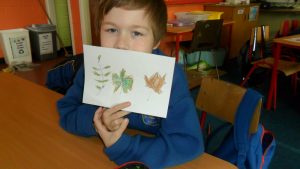 In our class, our tables are named after trees. Oisín drew these leaves, including: sycamore, ash and horse chestnuts.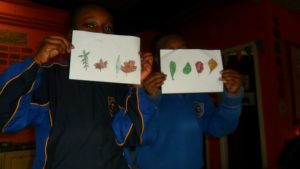 Daniel and Will really enjoyed describing their leaves to each other and they did some brilliant, colourful drawings.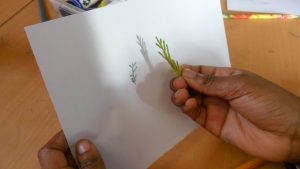 Olamide compared her drawing with the leaf that she drew.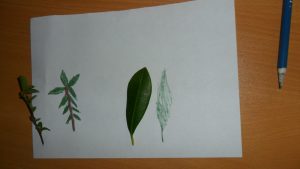 These are two leaves that Daniel drew and compared with the leaves. He worked hard to use the same lines, patterns and colours.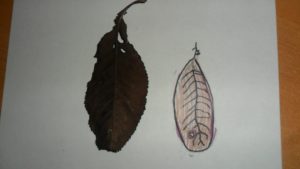 Joseph drew this life-like leaf.
We can't wait to use these sketches and drawings to help us with our prints in art next week!