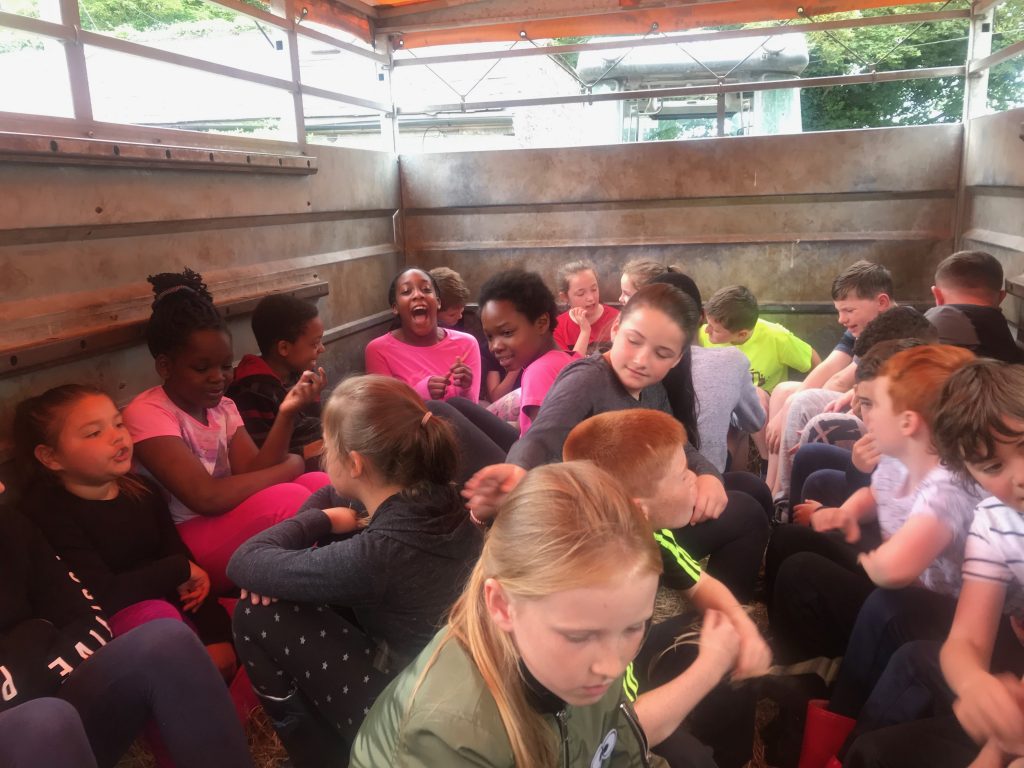 On Tuesday we had our school tour. We arrived to school at ten to 9 and got ready to go. We were all so excited for Causey Farm! 
When everyone was here we were ready to go on the bus. We were driving for one hour. When we arrived at Causey Farm we did lots of activities and it was so much fun. We made bubbles, did an obstacle course, saw lots of animals, got a tractor ride, and got in the bog.
THE BOG WAS HUGE! All of our classmates got stuck in the bog and we had a really fun day !