On the bus back from a hard fought 4-2 away victory against St Killians. The lads did so well and were determined to finish the campaign off with a win and are now unbeaten in three matches in a row. The win puts St. Thomas' into third place!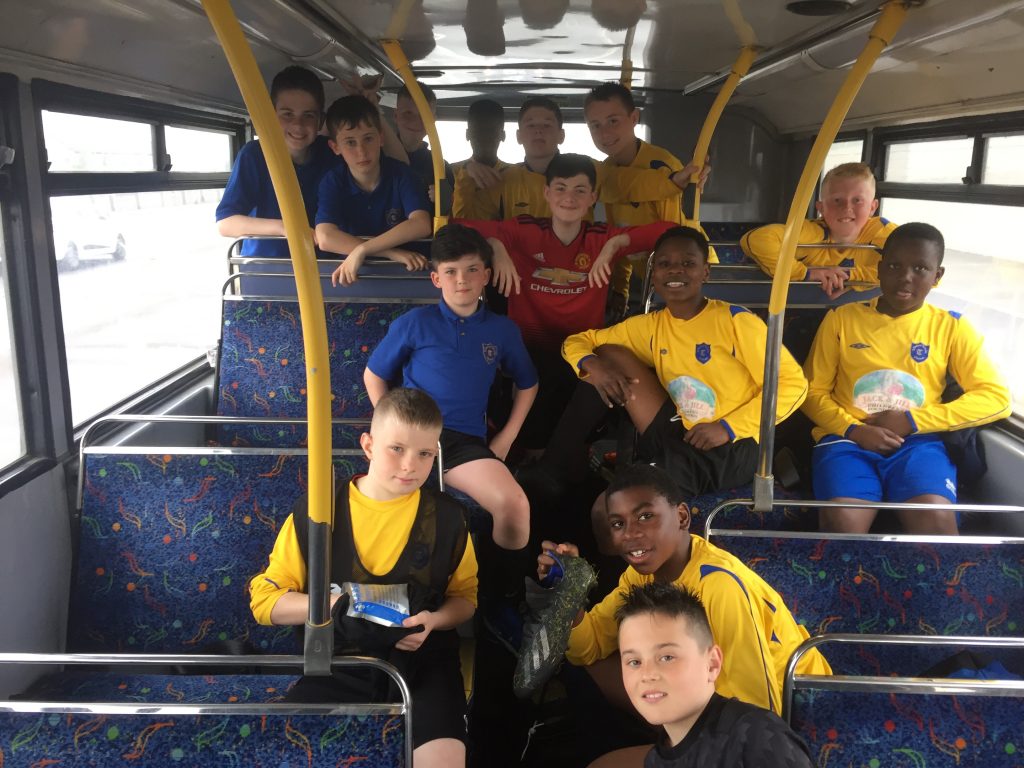 Darragh scored from a corner, two fantastic long range efforts from Callum and Bright also chipped in with a wonderful goal from the right flank.
Well done to all the boys involved in the school football team in 2019. There were a record number of players involved throughout the campaign, 23 in total, featuring seven students from 5th class which brings us great hope for 2020 also!
From myself, Marie and Mr Daly, well done to all the lads, especially those in 6th class who played what was their final match in primary school yesterday.
We wish them all the best for secondary school. Hard work, effort and resilience is what wins football matches and we hope they can apply these same qualities exhibited to their studies in secondary school.