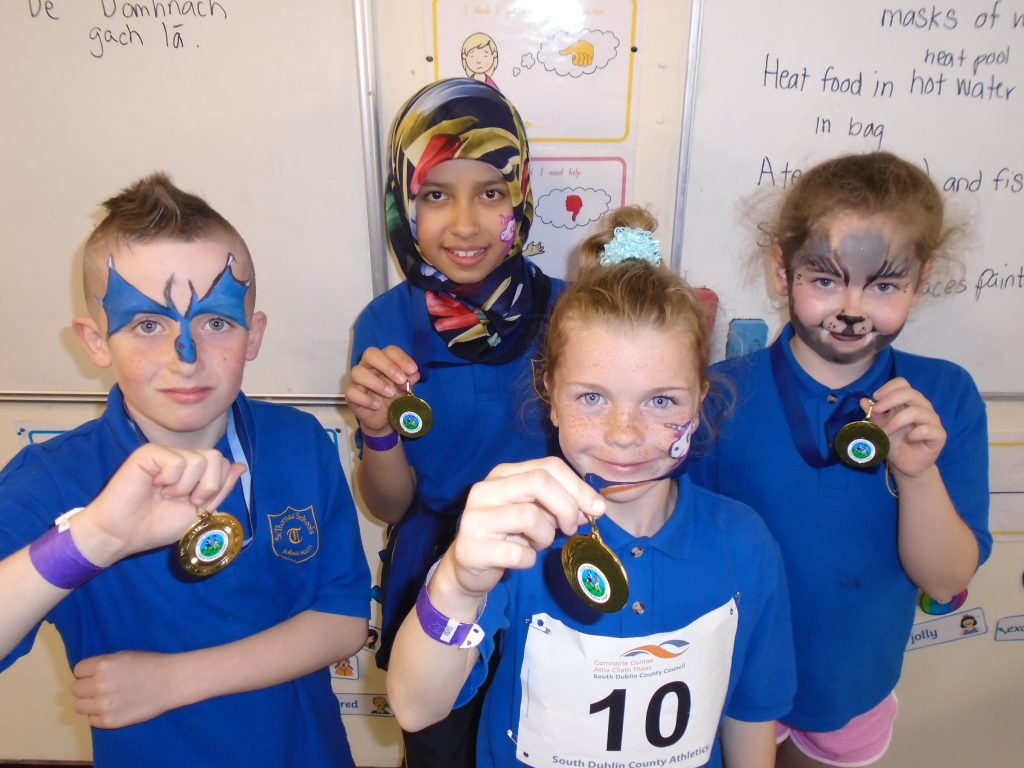 Yesterday , Eva,Alex,Katelyn and I went to Corkagh Park.
First of all we got our drinks,bottles and lunches and got on the bus.
We all were talking and laughing on the way.
When we got there we had to put all our stuff beside a tree, there were so many races!
We had waited an hour and a half until it was our races Ms Flynn and Mr Magan were there while everyone else was buying ice cream and getting face paints.
Eva,Alex, Katelyn and I waited so long in the queue to get face paint.
Alex got a dragon, Katelyn and I got unicorns and Eva got a wolf!
While we waited for the races we even got to explore the whole park!
We got to see lots of dogs and people got to play with them!
After a while it was time for the fourth class girls to race! Everyone was very nervous!
When we got ready for the race the lady guided us to where we were supposed to go. We started the race in 3 2 1 there was a girl in first place I was in second! I ended up coming 6th and the top 10 got to take a picture with the MAYOR!!
I was so delighted, Eva and Katelyn did such a great job too!! Then a few minutes later it was the boys race!
Alex got ready to go and race Eva, Katelyn and I were watching and cheering for him!
Alex was second in the lead starting and did a great race in the end!
Everyone did a great job!!

A while after we packed up to go because all the races were finished.
We got back on the bus and we all got a medal! We talked and we were wrecked!
We had a lovely day thanks to Ms Flynn and Mr Magan.

By: Zahra Room 20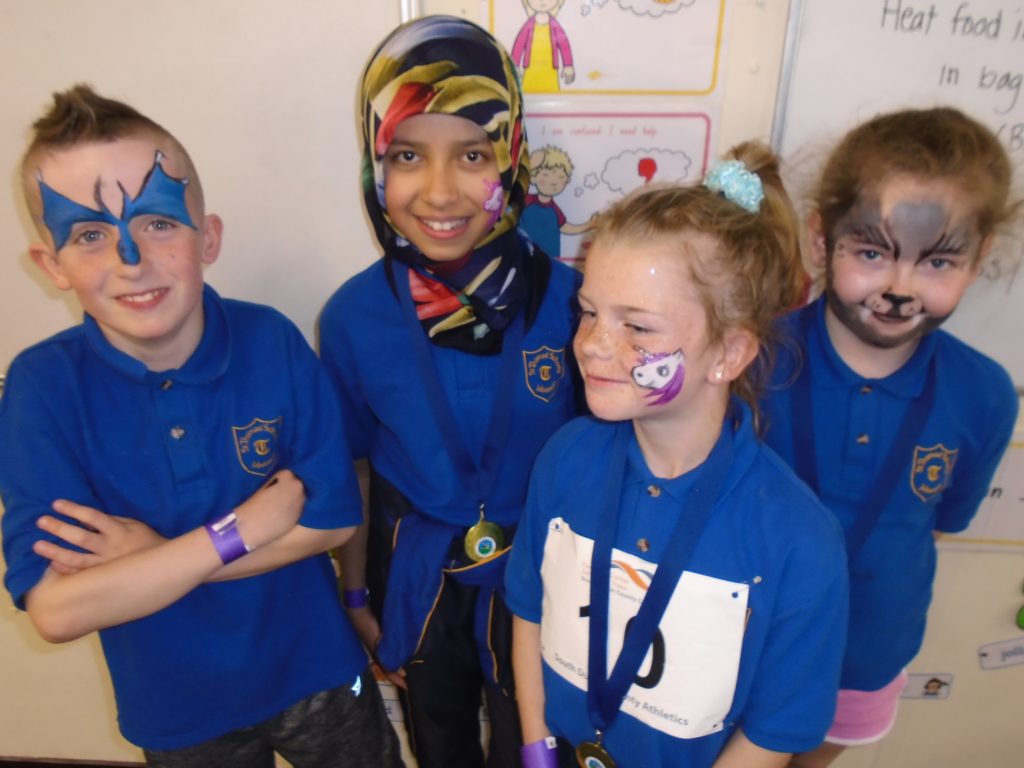 It was the best day!