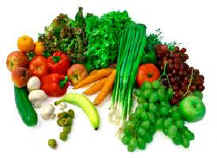 On Wednesday, May 15th, the Food Dudes Programme will commence in our school. This is a programme to encourage children to eat more fruit and vegetables both in school and at home. It is based on positive role models (the Food Dudes characters), repeated tasting and rewards.
It is ultimately designed to enable children to enjoy eating healthy diets, and to create a healthy eating culture within schools.
For 8 days, fresh fruit and vegetables will be delivered to our school for every child. Each day the children will be rewarded with small prizes for successfully eating the fruit and veg. The children will be encouraged to try new foods and develop new tastes.
In Phase 2 of the programme the children will be supplied with 2 small lunch boxes for bringing fruit and vegetables to school from home. Parents can promote the healthy eating programme by providing these healthy foods for their children each day. It is hoped that this will be continued on an ongoing basis now that the habit has been established.

Who are the Food Dudes?
The Food Dudes are four young super-heroes: Charlie, Tom, Raz and Rocco. By eating their favourite fruit or vegetables, the Food Dudes gain special powers which enable them to save the world and the Life Force from a gang of baddies: The Junk Punks. General Junk and his side-kicks, Miss Demeanour and Master Disaster, are trying to drain the energy of the world by depriving it of nutritious fruit and veg. With their special powers, given to them by carrots, tomatoes, raspberries and broccoli, the Food Dudes feed the Life Force and foil the Junk Punks.
Find out more at www.fooddudes.ie This programme is managed by Bord Bia and receives financial support from the Department of Agriculture, Food & the Marine and the European Union through the School Fruit Scheme.