Today our class went to the breakfast club to make pancakes. We went over early in the morning and made our own batter. We used lots of toppings and had a great morning!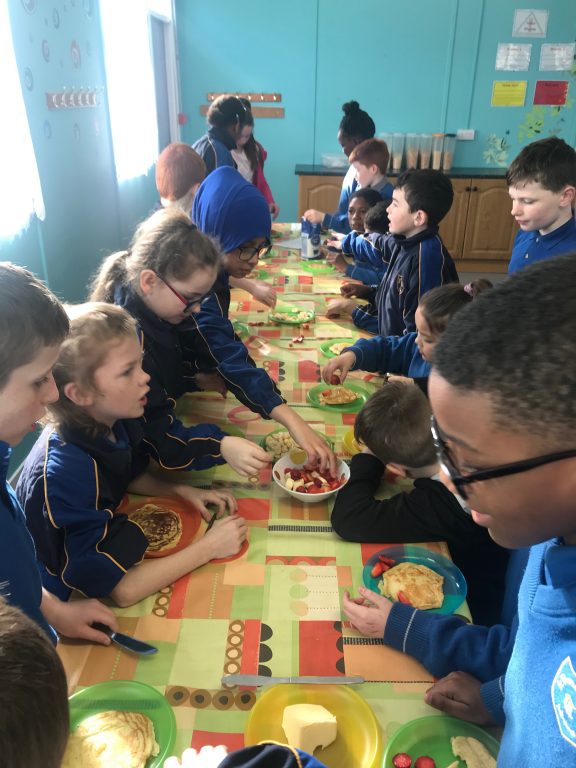 This is a delicious recipe for Children and Adults. It's perfect for your family to enjoy! This is the recipe we used for our pancakes:
You will need:
Egg(s)
200 g Flour
300ml Milk
Pinch of Salt
2 teaspoons of baking powder
Bowls and plates
Whisk
Frying pan
Vegetable oil/ Butter
Get a bowl and add the flour and baking powder.
Add a little pinch of salt.
Brake an egg in two.
Add your milk.
Add your wet mixture into your dry mixture.
Whisk it altogether.
Let it set for 10 minutes
Put your Vegetable oil or butter on the pan.
Leave them in the oven to stay warm while you wait.
Take it out and add your favourite yummy toppings.
Enjoy your Homemade pancakes on Pancake Tuesday!!!!!!
By Gift Kamara and Emmanuel Nwigwe Room 20.