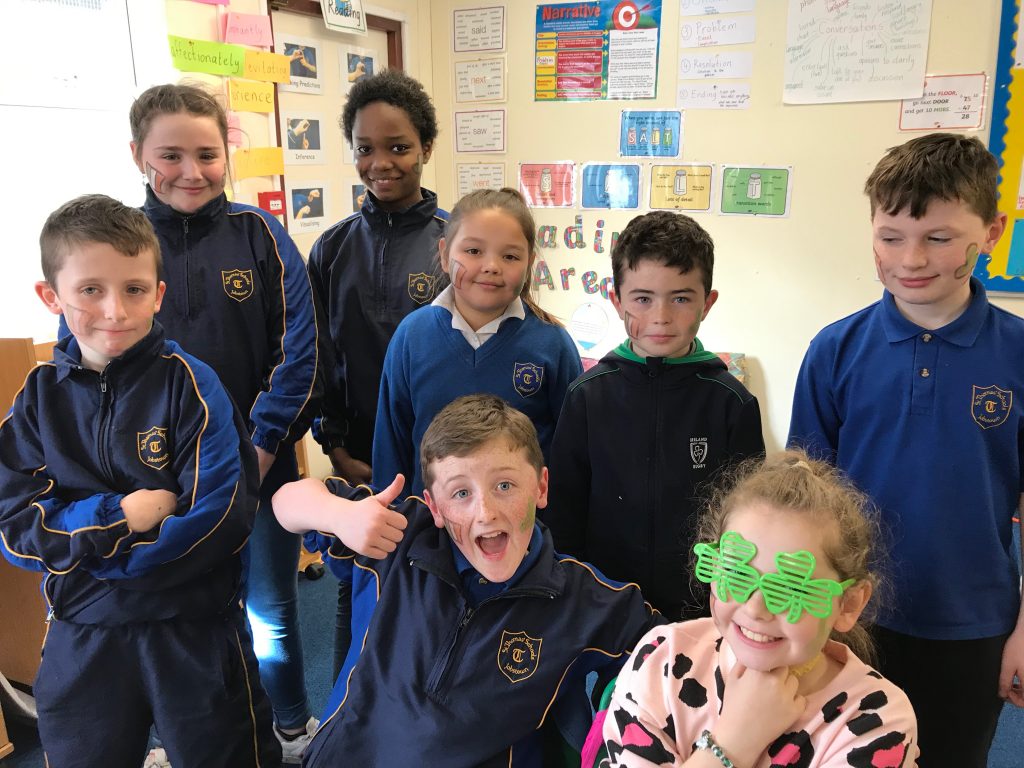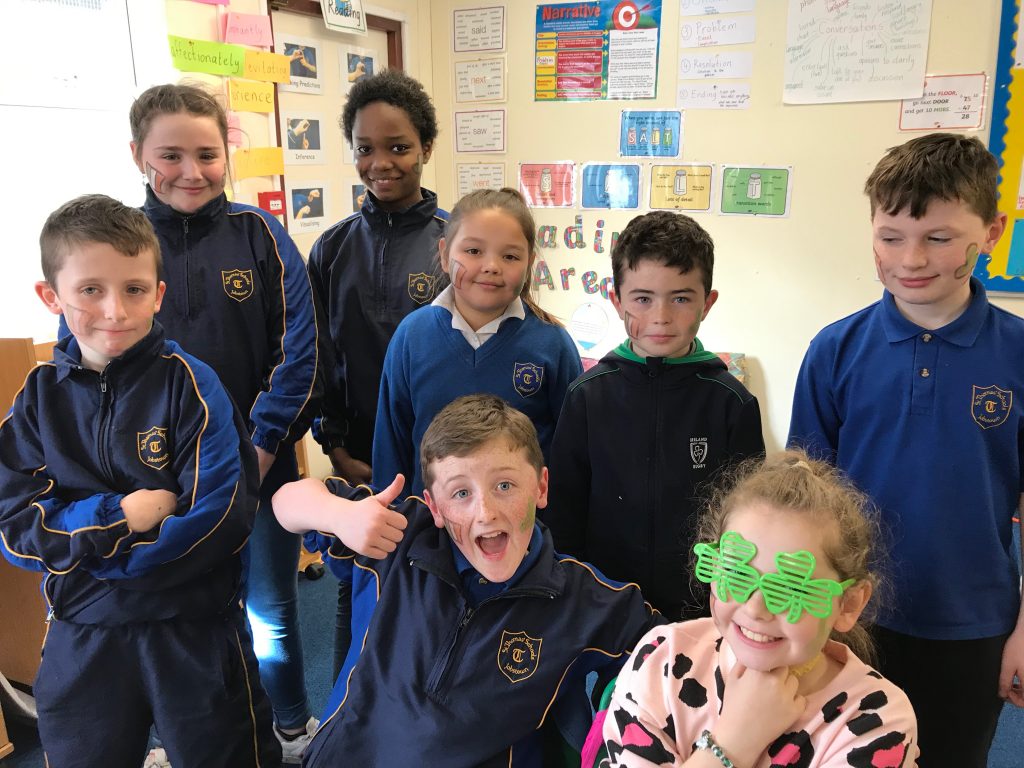 Bhí an seachtain go hiontach. Ar an Luan d'ith gach duine coddle. Rinne Kay é agus bhí a cócaireacht go deas, bhí boladh deas agus blasta ag coddle.

Ar an Mháirt tháinig Dave go seomra a fiche agus bhí sceitimíní ar gach duine. Bhí sé ag caint faoi Vikings. Bhí sé suimiúil.

Ar an Chéadaoin bhí bingó againn. Ar an Déardaoin bhí ceolchoirm sa halla. Bhí Saoirse ag damhsa agus bhí sí go hiontach. Bhí céilí mór taobh amuigh ar an Aoine. Bhí gach duine sa scoil ann. Bhain mé an taitneamh as seachtain na Gaeilge.

Le Halfrida seomra 20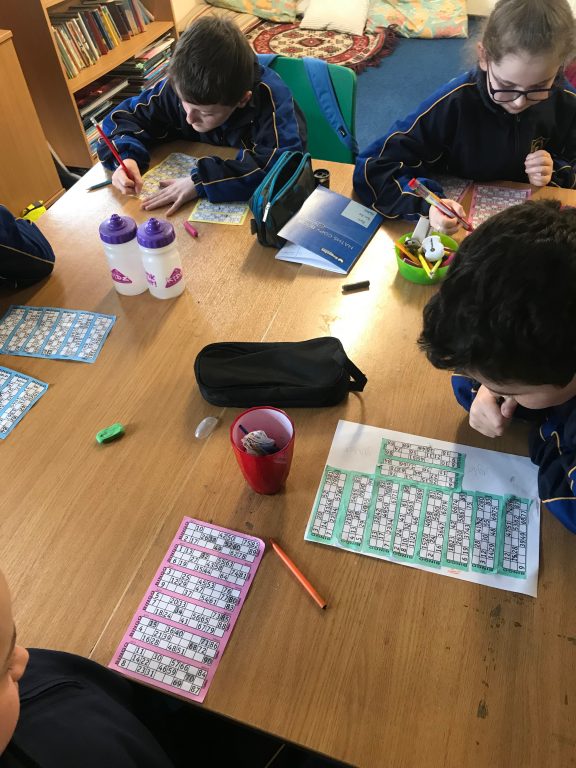 It all started ar an Luan (Monday) , Irish week.(Seachtain na Gaeilge). We tried some coddle on Monday and it was delicious it has sausages,potatoes,carrots and ham. Ar an Mháirt (Tuesday) an archaeologist named Dave came and taught us about the Vikings.
Ar an Déardaoin(Thursday)we had bingo it was so fun we also went to a ceolchoirm in the hall where we saw lots of singing and dancing.Ar an Aoine(Friday) we had the céilí (a big dance).At the end of the day five people got Gaeilgeoir na seachtaine at the end of the week.
By Alex seomra 20