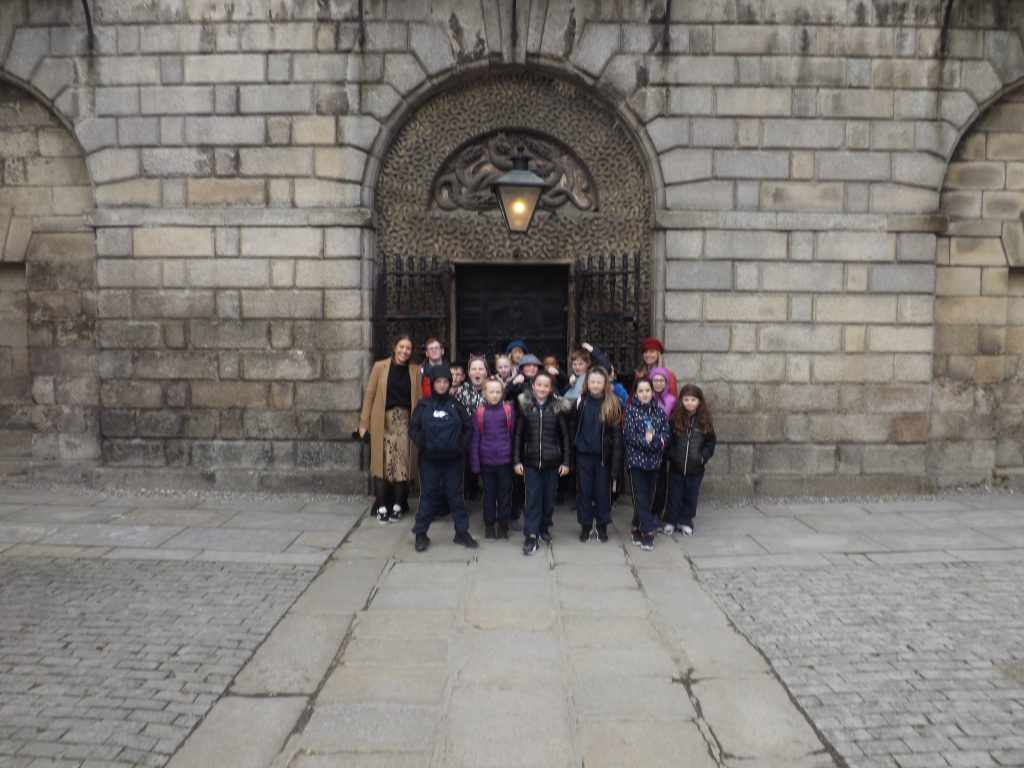 The Reading Unit classes visited Kilmainham Gaol last week.
We had a great day and learned loads of facts about the leaders of the 1916 Rising and about life in the Gaol.
Aoibhe's great grandad's watch is held in the museum and we found it on the bottom floor.
Here are some facts about the Gaol:
During the famine there were 9000 prisoners in the Gaol despite only having room for 200.
The men got the best cells, while the women and children were put into the older cells.
A scene from Paddington 2 was set in Kilmainham Gaol.