Hi everyone, hope you had a nice relaxing bank holiday weekend.
We know you are doing great work at home to help your family and amazing work on Google Classroom. Check out the online resources below that will help you with your work for the next fortnight. 
If for some reason you are unable to use Google Classroom then you can try the work packs below in your copy instead. Stay safe and well.
From Ms. Collins, Mr. Daly, Ms. Guinan and Mr. Watson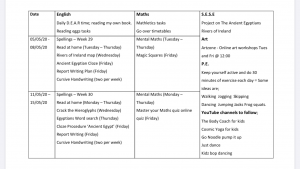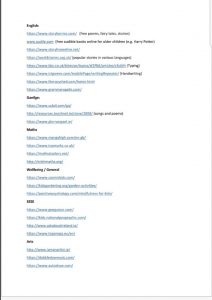 5th of May – 8th of May work pack