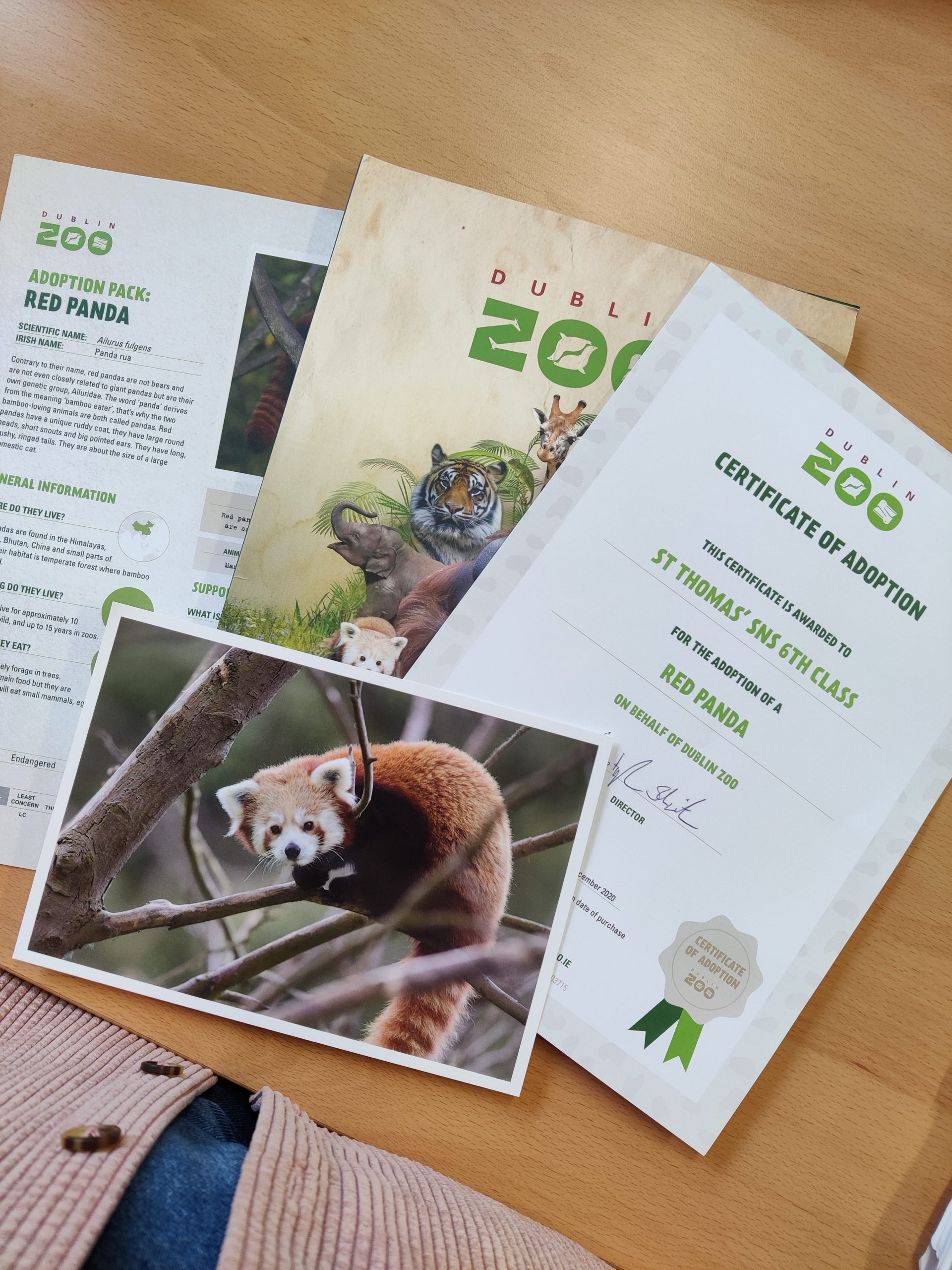 Last month, Dublin Zoo launched a campaign called #SaveDublinZoo to raise money to continue caring for all the animals at their zoo. Did you know it costs €75 per day to feed one elephant? 
All of the 6th class pupils and teachers decided to adopt an animal from the zoo to help the campaign. We voted on Google Forms and the winner was a Red Panda! Today we received our adoption pack with lots of information about Red Pandas and a photo of our animal. 
All we need to do now is decide on a name! We are going to run a competition in the 6th class corridor for the best name – the winning name could win a free pass to Dublin Zoo and some other goodies! What do you think we should call our Red Panda?