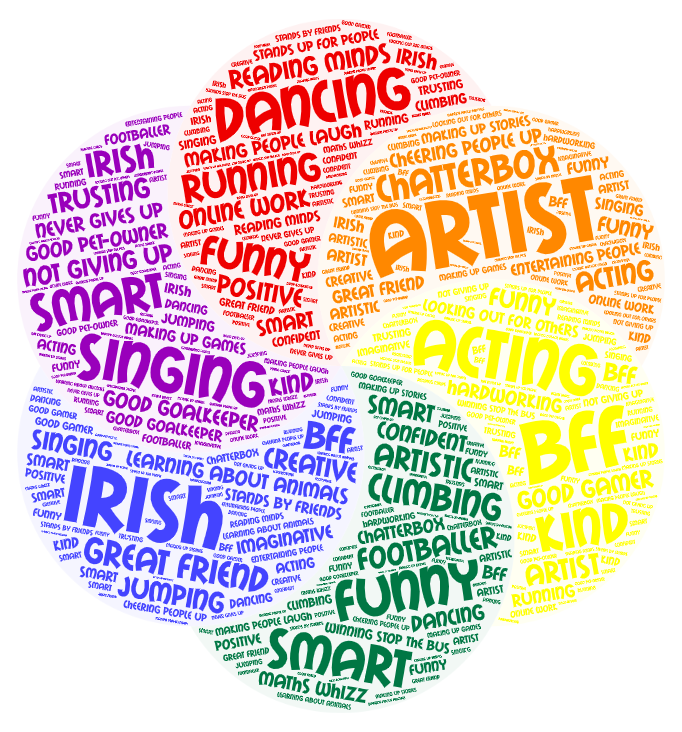 The students in Room 6 are really happy to be back in school and are working so hard. We created the above Word Cloud together which includes all of our positive skills and talents.
The class have produced some fantastic artwork in the past couple of weeks which they are all so proud of!
We read the poem Daffodils by William Wordsworth, and we decided to have a go at making our own flowers from paper. We then worked on creating Spring landscapes to create a background. Find out how to make them yourself here.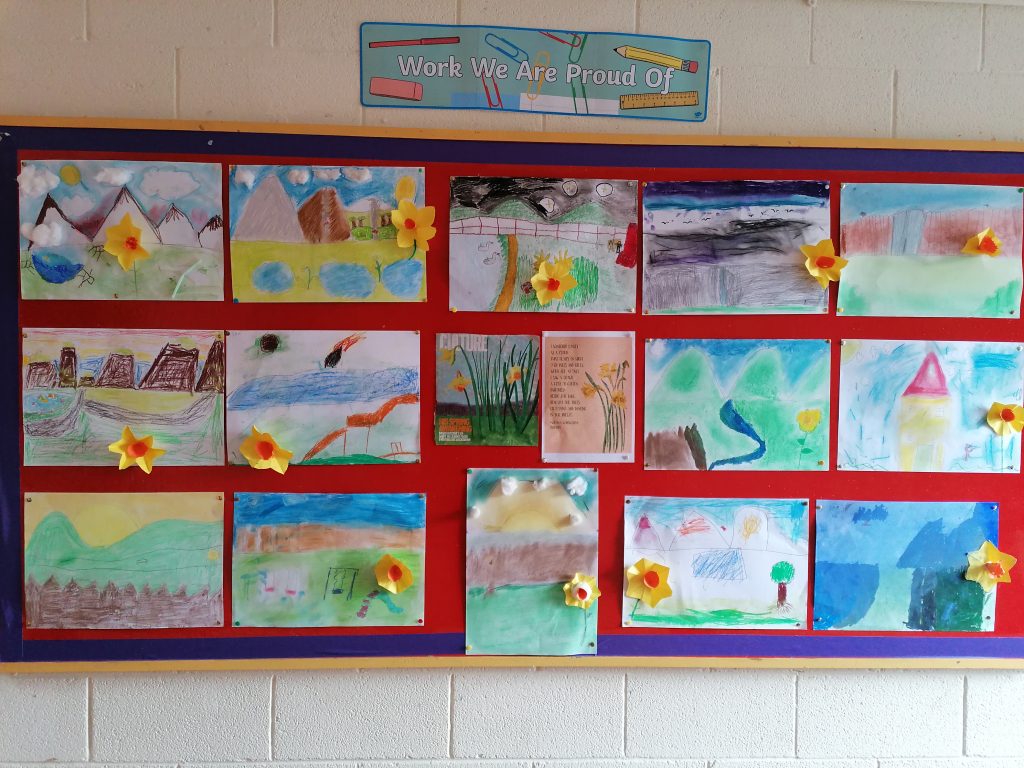 We also learned about Pointillism in art, which involves using dots to make pictures. Instead of mixing your colours, the dots are placed close together so that your eye is doing the blending!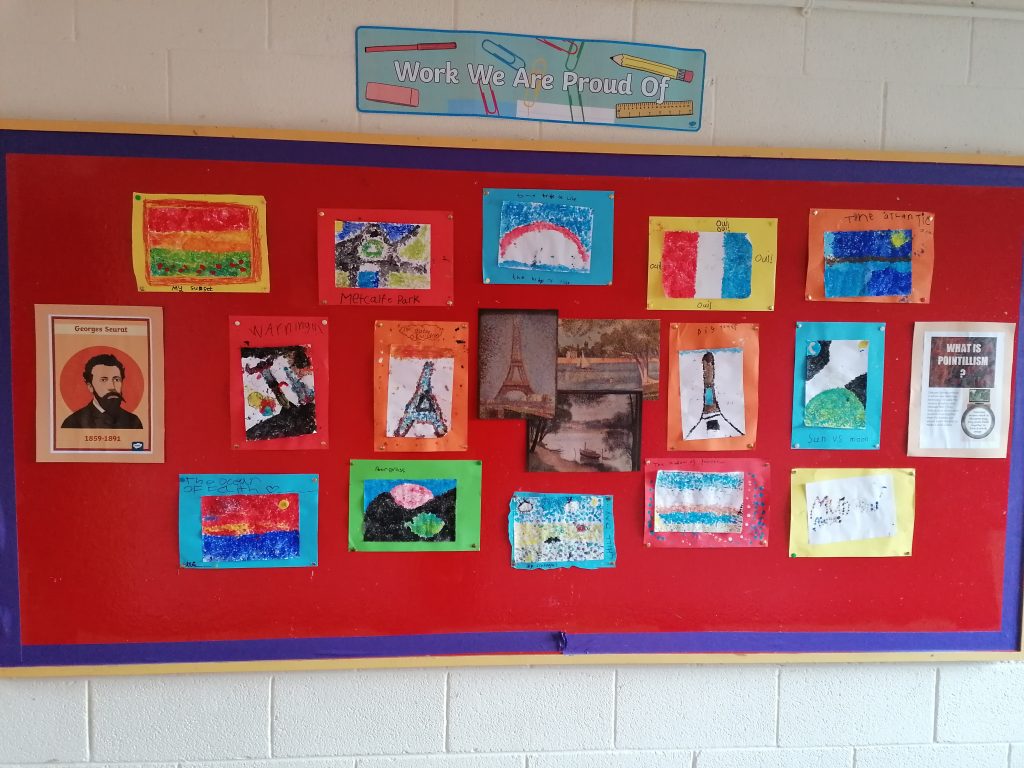 Finally, we have been focusing on the Ancient Egyptians for a couple of weeks now. The children worked on Egyptian-style portraits which look fantastic. Have a look at some examples below.
They also practiced writing messages using Hieroglyphics.