This week in school we had our book week. There was loads of lovely activities planned for us which we thoroughly enjoyed. On Monday all of 5th Class went to the hall to listen to some story telling. We created a display on our favourite class novel from this year; The Boy in The Striped Pyjamas. We drew pictures of the characters, wrote book reviews, wrote letters from the different characters and re-designed our own book cover for the novel. 
On Tuesday, a poet, Mark Granier, visited our class and read some of his poetry to us. We got to ask him lots of questions afterwards which we found very interesting! We then did a quiz in class where we listened to a teacher in the school read a piece from a book and we had to name the book, author and teacher. It was great fun!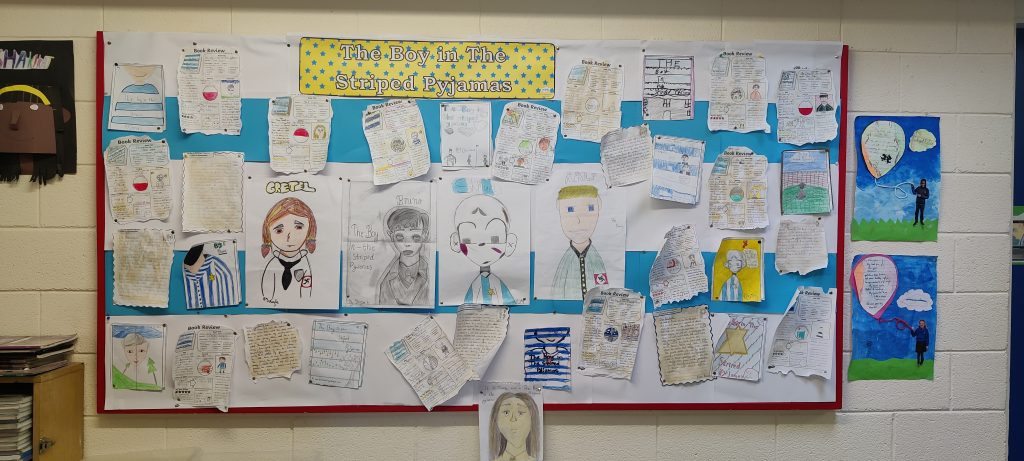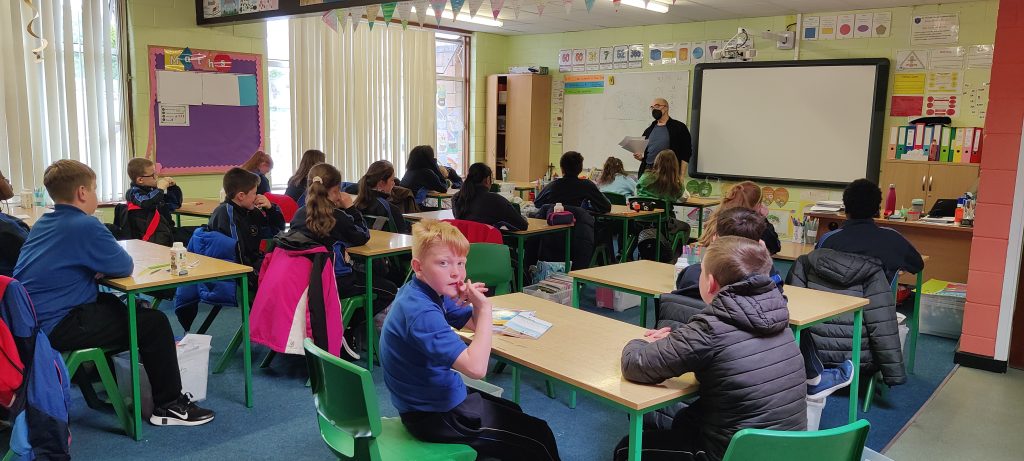 On Wednesday morning our class visited Ms. Connolly's 3rd class for a reading buddies activity. We read stories to each other, chatted about books we were reading and discussed our favourite authors. We also made some predictions about the books we read together and wrote up mini book reviews after.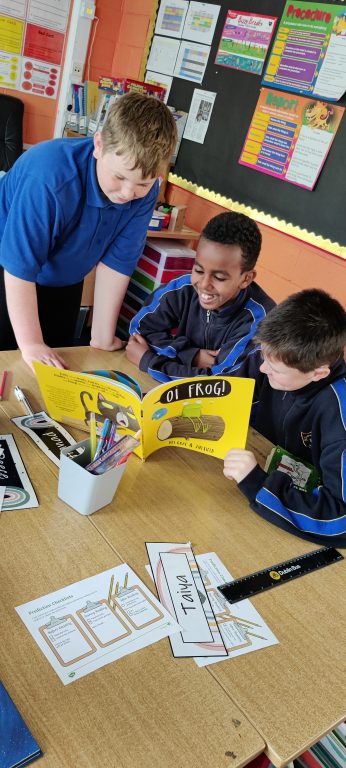 On Thursday, we took a trip to Tallaght Library. We heard all about the Summer Programme being run in the library and how to become a member. We were shown all the different sections in the children's section of the library. We then did a scavenger hunt in the children's section. We were all allowed to take out a book with us that we can keep in school to read over the next few weeks.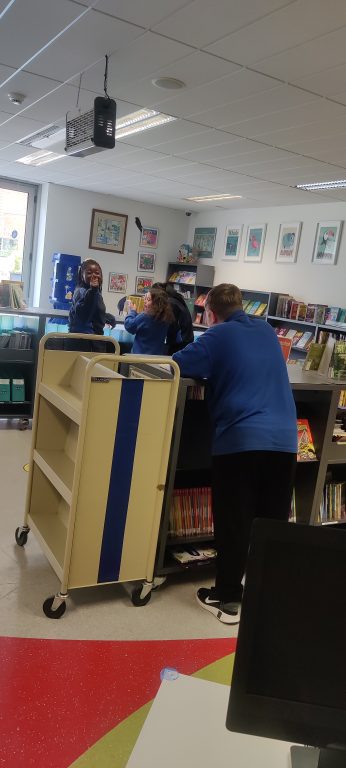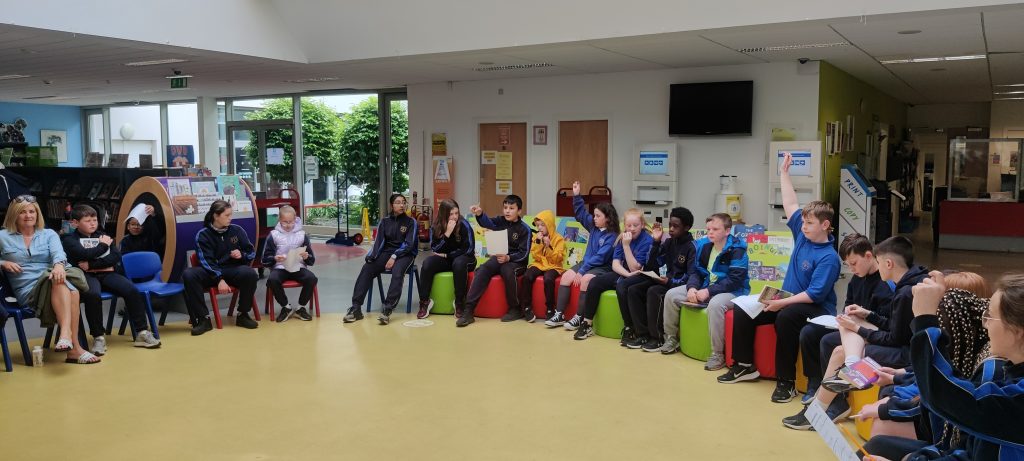 On Friday we were allowed to dress up as a character from a book. We had Hermione, Coco Chanel, Violet, Thing 1 and the Boy in the Striped Pyjamas!