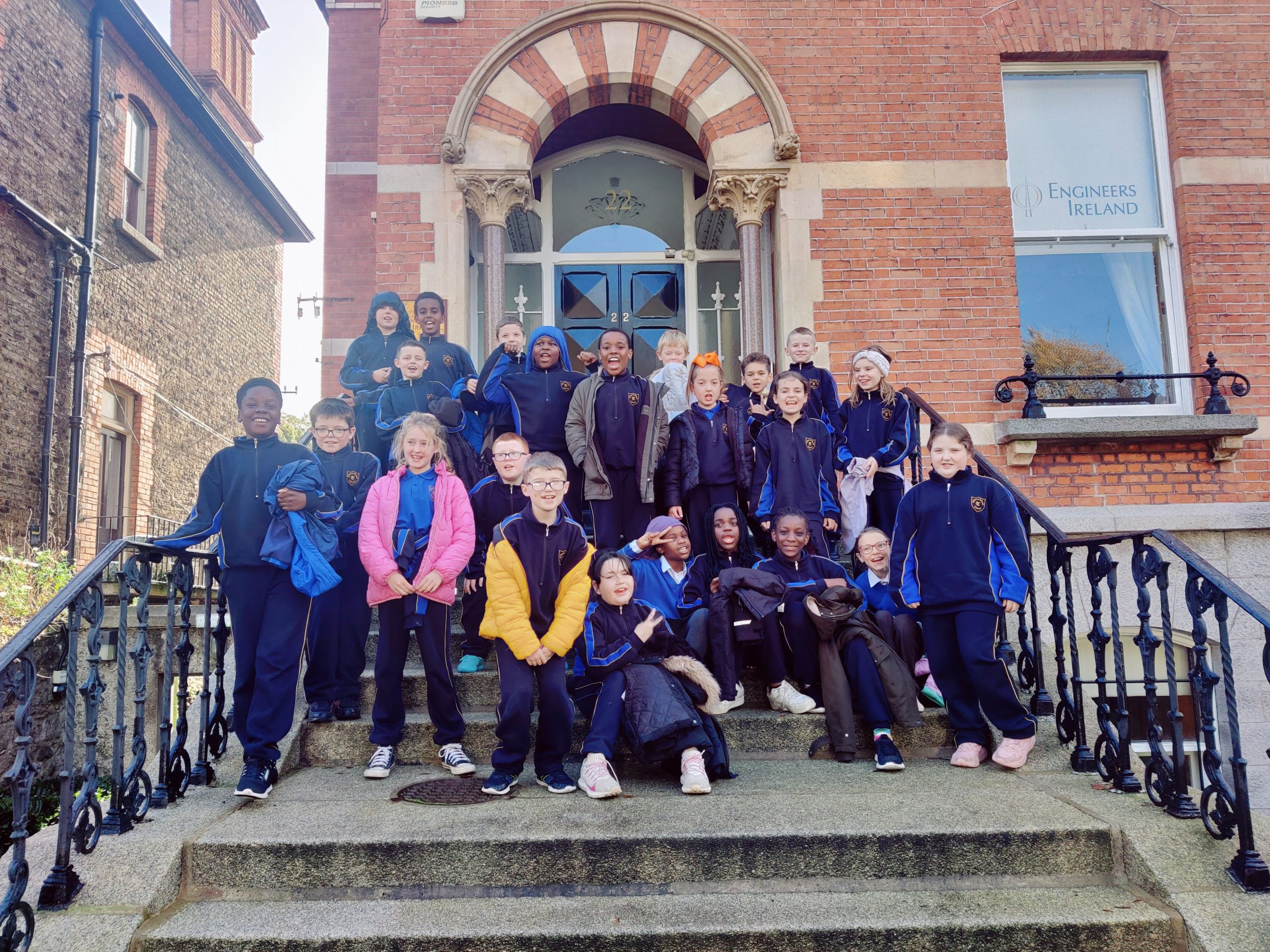 Over the past few months, Ms Connolly's 4th class have become young engineers tackling some problems in our local area. We started our projects back in October and we are sending our project booklets to the judges next week!
The STEPS project taught us a lot about teamwork. We worked in teams of 6 to brainstorm, plan, design, create and evaluate our prototypes. We worked very hard on our projects and Ms Connolly is very proud of all the teamwork and great ideas! Take a look at what each team came up with:
Team 1: Chrome Prototypes (Sean, Gerard, Cali, Onorina, Amy and Aaron)
We chose litter and rubbish disposal as one of the main issues in our local area. We decided to create a 'cleaning robot' that would pick up rubbish around our local area and sort it into recycling and landfill. We used the Lego We Do 2.0 kits to create a machine that would be installed in the robot and used to sort out the rubbish collected.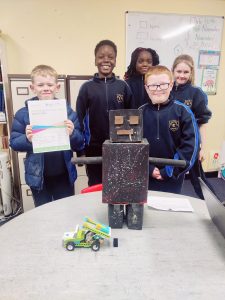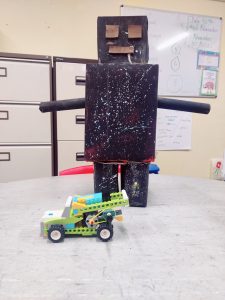 Team 2: Creativiteam (Hanad, Reece, Jamie, Newton, Jemima, Taiya)
We identified cars driving too fast as the main problem in our local area. We came up with the idea of road sensors which detect cars travelling over the speed limit. When this happens, the sensors trigger a speed ramp to appear on the road to force the driver to slow down.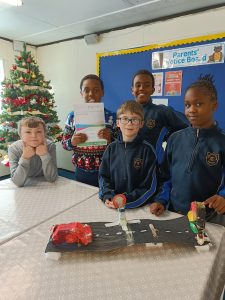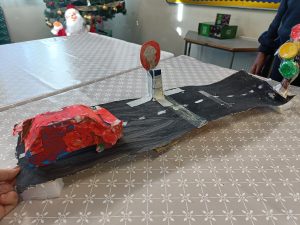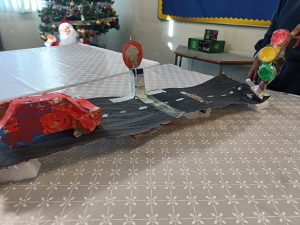 Team 3: Toasters (Cameron, Oran, Radeyah, Macey, Róisín, Daniel)
We decided litter and pollution was the main problem in our local area. We also designed a cleaning-style robot which is mobile and moves around the local area automatically. We used the Lego kits to create a rubbish dispenser which sorts the rubbish between recycling and landfill.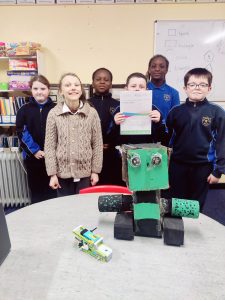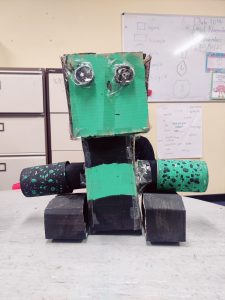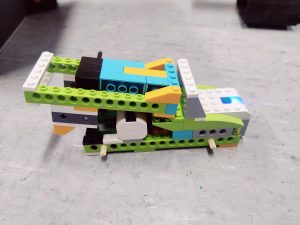 Team 4: Little Engineers (Bridgid, Jonah, Saoirse, Maisy, Charlie and Trae) 
We identified our local stream as a problem in our local area. A lot of us like to play at the stream but it's not very safe. We designed a pedestrian bridge with lights and rubbish bins so that children in our area can cross the stream safely.