Miss Connolly's class have been working so hard over the past few weeks – take a look at what we've gotten up to! 
We have been having so much fun learning this month's poem, 'Gran, Can You Rap?' and we did a rap battle performance for the other classes during our April assembly. Take a look at the video below to see how we did! 
We also had a lovely surprise last Friday, when Maisy's dog Penny came to visit our classroom! She was so excited and loved all the attention, rubs and cuddles.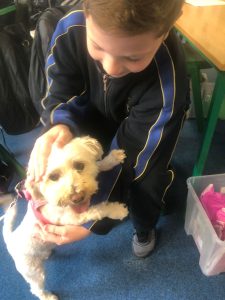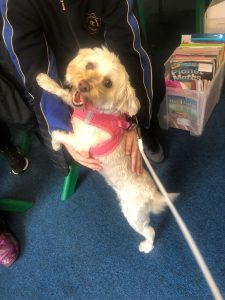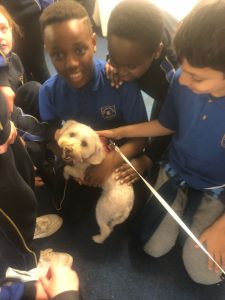 Our teacher is so proud of all our hard work this month with Maths. Yesterday we did some stations where we got to use the Nintendo DS, play a Fraction card game, build a tower using matchsticks and blu-tac and complete a 'Countdown' challenge – we really put our brains to the test!