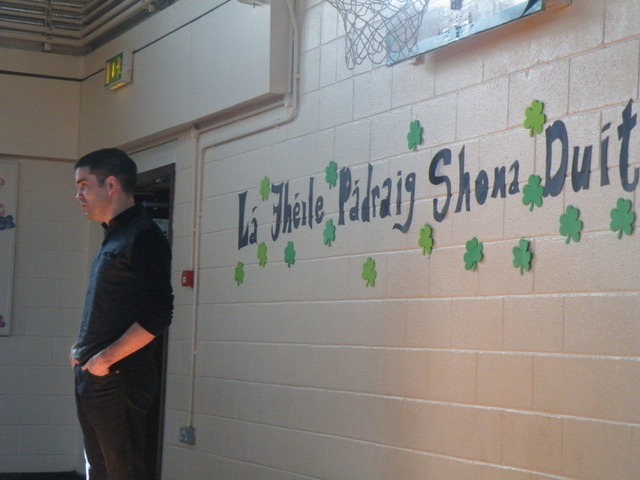 Bernard Dunne Visits 6th Class!
As part of Seachtain na Gaeilge 6th Class were very lucky to receive a visit from World Championship boxer Bernard Dunne.
Here are some of the things the boys and girls from Ms Kelly's class remember from his visit;
"He said that we should drink lots of water and not drink Lucozade Sport" Stacy
"If you don't try you won't succeed" Scott
"It doesn't matter where you're from, you can still do really well for yourself." Ceadaoin
"The most important thing when taking part in a sport is to have fun!" Sekinat
"You can be anything you want to be." Liam
"Don't be afraid of your future." Jake
"He remembered us because this was the first school he ever spoke to students at." Lee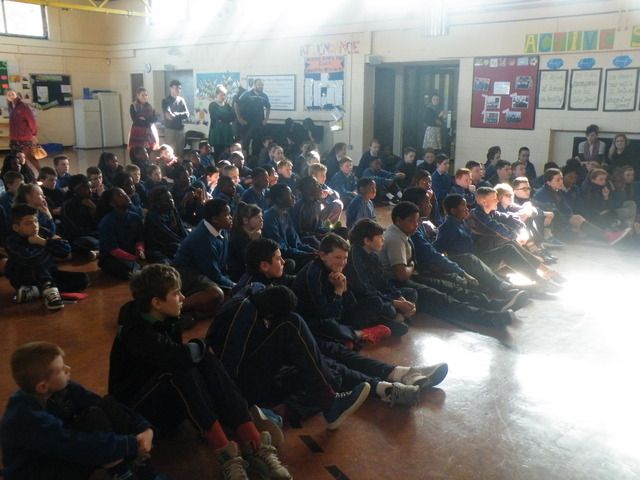 The above photo shows Bernard Dunne and Ms O'Shea with Ms Gallagher and the boys and girls in her class.