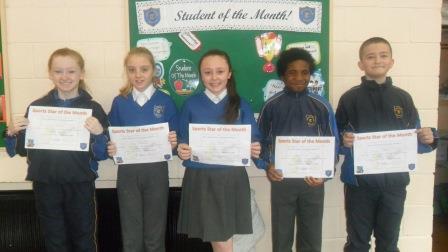 6th Class Students and Sports Stars of the month for January
Congratulations to all those who were awarded 6th Classes Students of the Month and Sports Stars for January.
The Students of the Month were Quedesh, Scott, Jamie, Mary and Amy.
Sports Stars were Marcio, Emma, Thomas, Amy and Jorja.