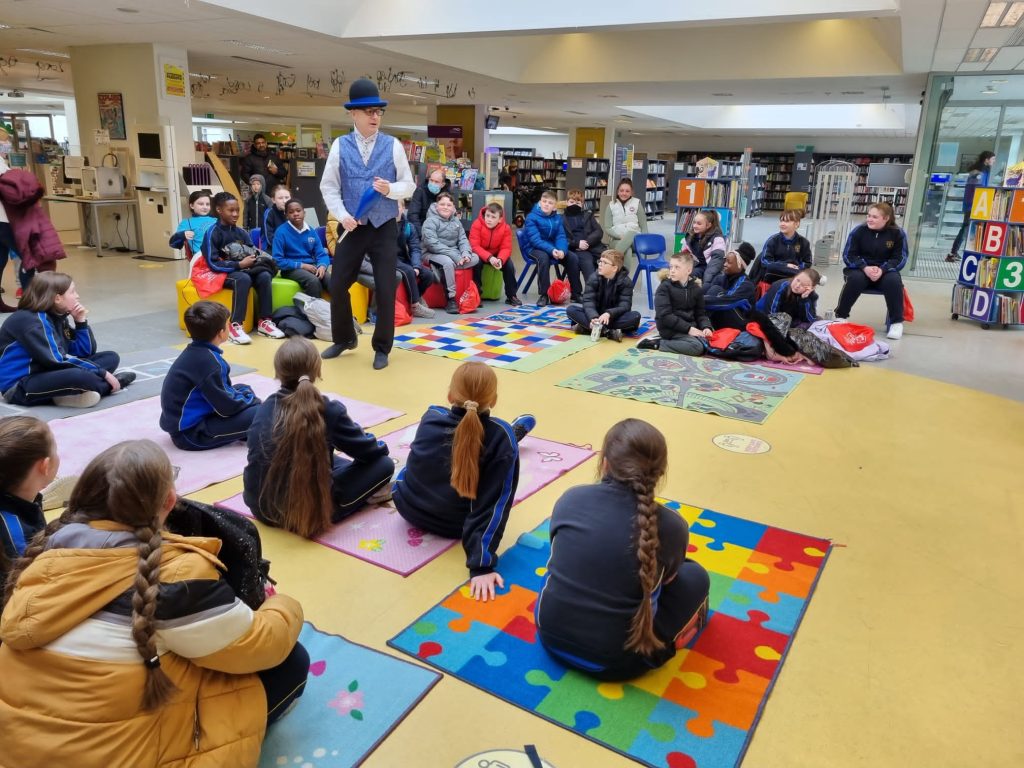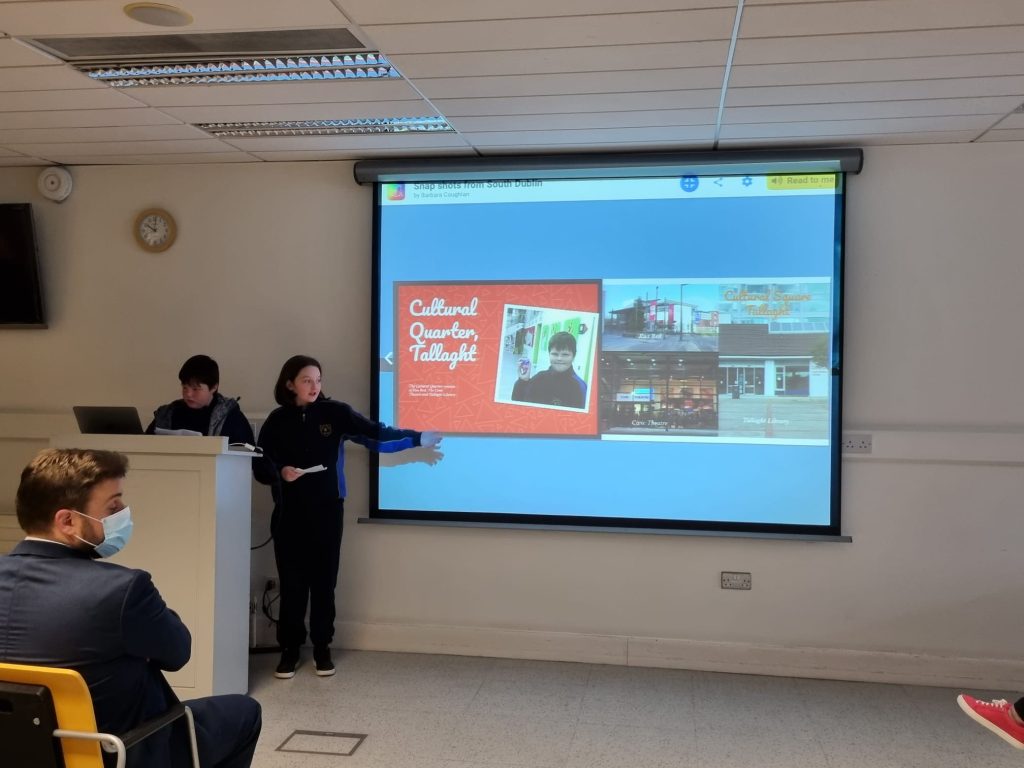 On Tuesday 15th March, Room 7 and Room 10 went to Tallaght Library to launch a digital book they had created together. The book was called Snapshots of South County Dublin. Tallaght Library organised trips for the classes to go on. The book is based on their visits to these places. Well done to Charlie, Bianca, Reece and Rebecca who presented the book on the day.
Please click on the link below to read and enjoy the book.
https://read.bookcreator.com/DfHyndXI7kVVSYKLvMggaPc2QvI3/Ygz3uiHSQnigtbeNIl4Tsw
At the launch, Laura from Tallaght Library presented the two classes with 2 Action Cameras and 4 Lego sets to have for the school. After the presentation, the classes got to enjoy a funny magic show with Jack Flash! He got lots of the boys and girls, and even the teachers up to participate in his tricks!