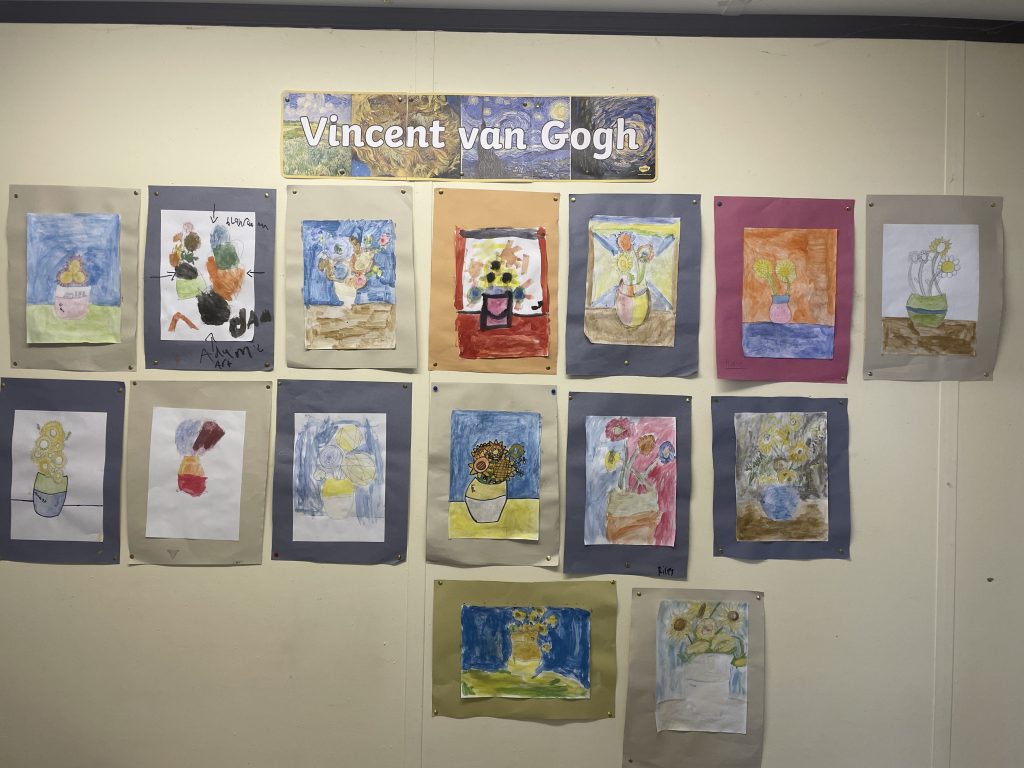 Over the past few weeks we have been learning all about the famous Dutch artist Vincent Van Gogh. We have studied his life and recreated some of his most famous works – Sunflowers and Starry Night.

We used watercolour paints and pencil and markers.

Check out some of our art below!